DAY NURSERY IN PARIS
PARIS 20

A day nursery among the trees





Project

: Building of a day nursery for 99 children


Program

: Activity and reception rooms, bedrooms, gardens


Client

: Mairie de Paris


Status

: Winning competition - pro stage stopped (2016)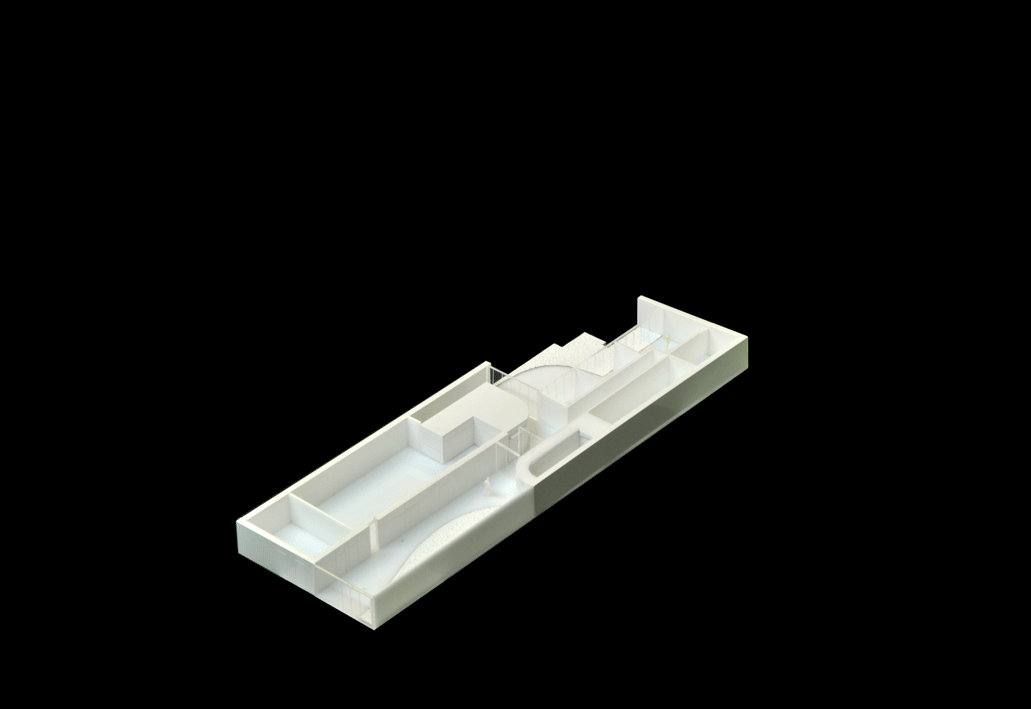 A DAY NURSERY AMONG THE TREES
The day nursery is integrated in a typical XXth century parisian urban context. The glass and concrete walls protect the children while including two gardens to the whole.
The nursery's trees set a filter to the neibourghood. The search for a more symbiotic relation between architecture and vegetation being one of today's architecture issue, the project expands the existing garden and includes the day nursery in it.
Depending on the seasons, the interior atmosphere changes with the trees. During summer, green leaves soften the morning light and refresh the air by evapotranspiration. In winter, the sunlight passes through the naked branches to the playground areas. During fall, interior spaces are colored in yellow… The trees bring to children a moving landscape with changing light, sounds and smells.